Santa Rosa Plumber
One-Visit Plumbing Solutions for Marin & Sonoma County Homes
At John Owens Services, Inc., we believe in solving your plumbing problem on the first visit. Our trucks are mobile state-of-the-art plumbing warehouses. We stock toilets, faucets, garbage disposals, valves, piping, and many plumbing repair parts because we know your time is valuable.
Our Santa Rosa plumbers are licensed, trained, and experienced to handle a wide variety of services including:
Faucet and sink plumbing
Toilet plumbing
Let us repair and replace any of your bathroom, kitchen, and outdoor fixtures, water heaters, drains, piping, and other plumbing components. We are the plumbing experts you can rely on, especially if you live in an Eichler home in Marin and Sonoma counties.
Water Heater Rebates Available!
Anywhere from $400-$1,500.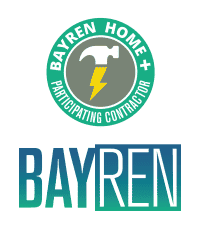 When to Hire a Professional for Plumbing Repair in Santa Rosa
Are you dealing with a leaking pipe, a dripping faucet, or a backed up drain? John Owens Services, Inc. is equipped to handle all types of plumbing repairs in Santa Rosa and the surrounding areas. Our knowledgeable team is committed to providing comprehensive repairs that stand the test of time.
While many plumbing repairs can be DIY jobs, there are several instances where it is necessary to hire a professional. Call a plumber as soon as possible in any of the following scenarios:
RAW SEWAGE SPILL. Your plumbing system works hard at keeping clean water separate from waste, however every now and then something can go wrong. When raw sewage is backing up into your home, it is a huge cause for concern. Sewage contains all kinds of nasty pathogens that can contaminate the area and make your ill. This is a dangerous plumbing situation that needs to be addressed quickly and by a professional to protect the health and safety of you and your loved ones, and also to prevent excess damage.
GAS LEAK. A gas leak is a very serious matter and shouldn't be taken lightly. Natural gas has no odor, so manufacturers add a sulfuric scent to it so that in the even of a leak, inhabitants can be alerted. Exposure to a gas leak can make you very sick. Symptoms include: nausea, dizziness, faintness, headache, and being disoriented. If you suspect a gas leak in your home, vacate the area immediately and call a professional right away.
FLOODING. Water and electricity do not mix, which is why a plumbing emergency that involves a flood is a dangerous plumbing situation. A burst pipe can do a lot of damage in a short amount of time, and also come in contact with electrical current making for a potentially dangerous plumbing scenario. If an area is flooded, DO NOT enter. Instead, vacate the area and call the professionals.
You should also be aware that plumbing has its fair share of dangerous substances, most of which are benign as long as you leave them alone. This is where DIY home projects and renovations can get a little tricky. Some dangerous substances that you make come in contact with around your plumbing include asbestos, lead, and rodent droppings. If your home was built before the 1970s, there is a good chance that your plumbing and other areas of your home contain asbestos and lead, both of which can make you very sick. When dealing with dangerous substances, it is always best to hire a professional.
Water Heating Services & Sales
There are many ways to heat water. John Owens Services, Inc. is proud to service electric, gas, and solar tank water heaters. We also specialize in Rinnai tankless water heater installation and repair. Rinnai tankless water heaters come with a 12-year heat exchanger warranty and a 5-year warranty on parts and labor. Rinnai is the largest manufacturer of gas appliances in the world and we have been a Rinnai dealer since 1999. Energy prices are always on the rise, so energy efficient heaters like tankless water heaters are a sensible investment for the future. Call today for a free consultation on upgrading your water heater to an energy-efficient water heater.