Santa Rosa Air Conditioning Services
Keeping Your Summers Breezy in Marin & Sonoma Counties
A large number of residences throughout Marin and Sonoma counties rely on air conditioning to keep them cool and comfortable when temperatures soar. The local area has many microclimates for a small county. On a hot day, temperatures can be 10 to 20 degrees hotter than other towns. Certain valleys or west-facing locations can be brutally hot on a summer's day. Air conditioning has become more popular because people do not want to be uncomfortably hot in their homes. This is especially true for children or the elderly who may face health hazards as a result of overheating.
John Owens Services, Inc. has been providing air conditioning installation, repair, and maintenance in Santa Rosa and the surrounding areas for decades. Let us help you stay cool all summer long. We handle all cooling system makes and models and ensure fast, reliable services at competitive rates every time.
Air Conditioning Rebates Available!
From $500-$5,000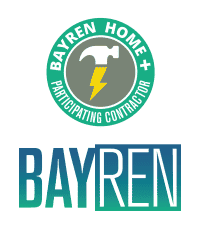 Types of Air Conditioners We Service
The most common air conditioning system in Santa Rosa and throughout Marin and Sonoma counties is a split system comprised of a gas furnace, an indoor evaporator coil, and an outdoor condensing unit. The two split parts of this type of AC are connected with a copper refrigerant piping. The sequence of operation starts with the thermostat calling for cooling, the furnace blower motor will then provide the airflow. Next, the evaporator coil absorbs the heat from the air and the outdoor unit dissipates the heat into the outdoor.
In addition to servicing conventional split AC systems, we also handle the following:
Split systems with air handlers – For a home with radiant floor heating throughout and requires air conditioning to the second floor, a split system with an air handler is a good option. The air handler serves as the indoor unit that contains the evaporator coil and the air blower while the outside unit contains the condenser. The two units are connected with copper refrigerant piping.
Rooftop package units – These ACs are used mostly on commercial rooftop applications. A package unit has the gas furnace, evaporator coil, and condensing unit built into a pre-assembled, factory-built unit. They are on the roofs of some buildings and, in certain applications, sit on the ground adjacent to the home. This type of equipment can be useful for properties that have no attic or crawlspace to accommodate heating or cooling equipment.
Mini-split or ductless air conditioning systems – As the name implies, these ACs need no ductwork. They are used to spot heat or cool one room or can be combined to zone heat or cool an entire house. Mini-split systems are best on Eichler homes where there is no attic or crawl space. Mini-splits are also a great alternative
to noisy window air conditioners.
Ground-source or geothermal heat pumps – A heat pump is an air conditioner that is reversible. When a heat pump is in air conditioning mode, it extracts heat from within the home and dumps it outside. In heating mode, the ground-source heat pump extracts heat from the ground and transfers it into the home's duct system or radiant heating system. This type of system is very common in climates that have extremely hot summers and very cold winters.