San Rafael Water Heater Repair
Call the Experts from John Owens Services Today
Our modern plumbing systems allow us to not only enjoy running water on-demand, but both cold and hot water at that. Long gone are the days of having to boil water over a fire in order to take a comfortable bath or do cleaning chores, thanks to automatic water heaters. However, while water heaters are now a vital part of our day to day life, they are prone to issues that could result in your hot water supply being compromised. Whether it's a faulty heater that needs a simple repair, or a heater that has worn out and sprung a leak that threatens to damage your home, you can't afford to hesitate when it comes to taking action. At John Owens Services, Inc., our San Rafael water heating experts offer a full range of services that can provide you with exactly what you need as soon as possible.
John Owens Services, Inc. wants to be the name you know you can turn to whenever you need a water heater problem addressed. Our friendly and expertly-trained staff members are equipped with the knowledge and tools needed to ensure that your hot water supply is sorted out quickly and your home is safe and protected from the potential damage a broken water heater can cause. We respond quickly to calls, including often being able to come to you within one business day so you can get a solution to your issue as soon as possible. Plus every service we complete is held to some of the most stringent and rigorous quality standards you'll find everywhere—our workmanship passes the test of time and is guaranteed to adhere to all building codes and safety standards.
If your water heater isn't producing hot water or you've got a leak that needs to be resolved right away, reach out to the pros at John Owens Services by calling today.
Water Heater Replacement & New Installation
How long will your water heater last? 10 years? 15 years? Longer? Believe it or not, the average water heater has a lifespan of only eight years. That means there's a good chance you'll have to replace your system entirely around roughly once every decade. If you're dealing with a serious problem that cannot be easily fixed, then that means it's time to replace your heater with a new, energy-efficient unit. Modern water heaters refill faster, use less energy, and are even less prone to problems like leaking.
You may need to replace your water heater if:
Your water heater is showing serious signs of age
It takes a long time to refill and reheat your water heater
Your energy bills are inexplicably high
You smell gas or exhaust somewhere around your water heater
Your water heater has sprung a leak of any size
Water Heater Rebates Available!
Anywhere from $400-$1,500.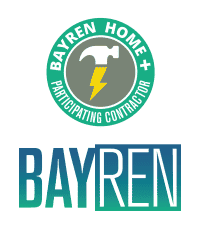 Water Heater Repair Services
Is a broken heating element preventing your water heater from providing you with the warm water you need? Are you tired of dealing with a heater that has an inconsistent thermostat that's almost impossible to adjust? Has your anode rode completely corroded to the point where it simply isn't usable anymore? These are all issues our team at John Owens Services can fix. Our San Rafael water heater repair technicians make sure every repair we conduct is complete and high-quality for your complete peace of mind and the full preservation of your hot water supply.
We fix all types of water heating problems, but we do not advise attempting to fix a leaking tank. A leak is usually a sign of a frail, damaged, or corroded tank that is more than likely about to begin leaking somewhere else as well. In addition, repairing a leak often involves compromising your water heater's energy efficiency and integrity to repair the leak. We always advise replacing a leaking water heater tank right away rather than repairing this difficult issue.
Tankless Water Heaters in San Rafael, CA
John Owens Services repairs, and replaces all water heaters in San Rafael, CA. We specialize in tankless water heater repair, and tankless water heater installation. We have installed and repaired Rinnai tankless water heaters for over 15 years. We are the preferred approved service providers for Rinnai water heaters, Rinnai boilers, and Rinnai furnaces.
Helping You Save
Take Advantage of Our Specials