Plumbing, Furnace, Radiant Heating, Boiler and Water Heater Repair, Replacement, and Maintenance in Greenbrae, CA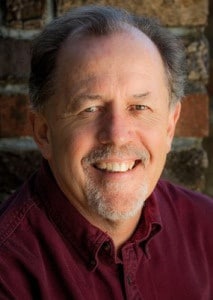 We repair, maintain, and install furnaces, radiant heating, boilers, water heaters, air conditioners and all things plumbing in Greenbrae, CA. John Owens Services has worked in Greenbrae, California since 1988.
We are a small efficient family run business providing exceptional services at fair prices. We have the best installation warranty in the business.
We believe in solving your plumbing problem on the first visit. Our Greenbrae plumbers drive trucks fully stocked with plumbing parts.
Plumbing Repair, Plumbing Installation in Greenbrae, CA
OUR GREENBRAE SERVICES INCLUDE:
Plumbing Repairs
Plumbing Installation
Kitchen Faucets
Garbage Disposals
Water Filtration
Leak Repair
Toilet Repairs
Toilet Replacement
Plumbing Bathrooms
Laundry Faucets
Tankless Water Heater Repair
Tankless Water Heater Installations
For Greenbrae plumbing solutions we offer friendly, prompt, qualified technicians.
Our well-trained heating and air conditioning technicians diagnose, repair, and replace all makes and models of furnaces, wall heaters, gas heaters, and heating ducts at Greenbrae, California. We provide seasonal maintenance and filter changes for furnaces and radiant heating in Greenbrae. Our technicians are paid hourly, and there are no sales commissions for any services we provide. Our philosophy is to maintain, repair, and as a last resort replace equipment. We provide the best equipment warranty to our Greenbrae, CA customers.
John Owens has been involved with boilers and radiant heating installation and repair for 40 years. We have performed seasonal maintenance on boilers, and radiant systems in Greenbrae for over 20 years. John Owens was very active in the installation of new boilers, radiant floor heating, and hydronic heating in the construction boom years in Greenbrae. We continue to install and retrofit boiler and radiant heating systems in Greenbrae. Owning a boiler and radiant system is similar to owning a car. They are dynamic fluid filled, pressurized systems with many moving parts. Maintenance is vital to the long life of all boilers and radiant heating systems.
We Provide:
Boiler Repairs
Boiler Replacement
Radiant Leak Repair
Hydronic Repairs
Hydronic Installation
Radiant Heating Installation
Annual boiler maintenance is the key. Our well-stocked trucks are mobile warehouses in order to promptly service your boiler, and radiant heat needs.
Water Heater Repair, Tankless Water Heaters in Greenbrae, CA
John Owens Services repairs, and replaces all water heaters in Greenbrae, CA. We specialize in tankless water heater repair, and tankless water heater installation. We have installed and repaired Rinnai tankless water heaters for over 15 years. We are the preferred approved service providers for Rinnai water heaters, Rinnai boilers, and Rinnai furnaces. All furnace, water heater, and boiler replacements at Greenbrae, CA are covered by a 5-year parts and labor warranty for your peace of mind.
Helping You Save
Take Advantage of Our Specials