Electrify Marin Rebate Program
We Can Help You Take Advantage of the Savings
In an effort to save money and reduce harmful greenhouse gas emissions to the environment, Marin County, California has created Electrify Marin, a natural gas replacement rebate program. If you purchase a qualifying electric-powered appliance and have it professionally installed in your home, Marin County is offering rebates ranging from $250 to $1,000, or up to $4,500 for income-eligible households. This could prove to be a significant savings on both the cost of upgrading your home and on your energy bills every month, making the investment even more appealing! Whether you're looking to replace a broken water heater or get rid of that clunky old stovetop, the Electrify Marin program makes it possible for an even greater savings than before!
How the Program Works
The Electrify Marin program is quite simple: purchase a qualifying replacement appliance (including professional installation if required), and submit the rebate application that you can download online. Depending on the value of the appliance installed, you could receive a rebate between $250 and $1,000! Here are just a few examples of standard rebate values:
Cooktops: $250
Range: $500
Electrical service panel: $500
Mini-split heat pump: $800
Central heat pump: $1,000
Heat pump water heater: $1,000
However, some people may be concerned that they don't have the money available in order to complete this appliance upgrade. After all, a qualifying appliance may prove to be a substantial investment for some. Induction cooktops and heat pump water heaters are both cutting-edge technology, and as such, they tend to come with price tags that can be a rather large burden. If this is the situation you find yourself in, you may qualify for an income exemption, and this means your rebate will be even larger.
With a qualifying income, you could receive the following rebates:
Cooktop: $250
Range: $500
Electrical service panel: $1,200
Mini-split heat pump: $3,000
Central heat pump: $4,500
Heat pump water heater: $2,000
What Appliances Qualify?
Heat pump water heaters: Water heaters that use heat pump technology to move heat from the atmosphere into your water. These are fully-electric water heaters that do not use gas as a heat source. Electric heat pump water heaters are far more efficient than their traditional electric resistance predecessors, often using less than half of the energy to create the same amount of hot water. All water heaters must meet NEEA's Tier 3 Advanced Water Heater specifications and have a uniform energy factor of 3.0 or higher.
Heat pump space heaters: Gas furnaces are a huge natural gas consumer, possibly even the biggest one in your home. Heat pump space heaters provide you with incredible heating and cooling power in one easy to use package. There are central heat pump options for heating and cooling your entire home as well as ductless and mini-split options for homes without air ducts installed. All qualifying units must be AHRI certified and have a SEER of 16.0 or greater along with an HSPF of 8.5 or greater. Central HVAC systems must also have both the condenser and the air handler installed at the same time.
Ranges/cooktops: Gas ovens and cooktops use a ton of natural gas, meaning a lot of natural gas emissions. Induction cooking systems transfer heat from an electromagnetic coil directly to iron cookware, leading to faster cooking times, better temperature control, and a reduced risk of burning. Qualifying ranges may not be dual-fuel (electric stove/gas oven). Cooktops must also be entirely induction.
Service panels: Any panel installations must replace the home's main electrical service panel and must be installed according to all relevant authorities. This includes the California Electrical Code, Article 230, and PG&E's rules and regulations for electrical service panels.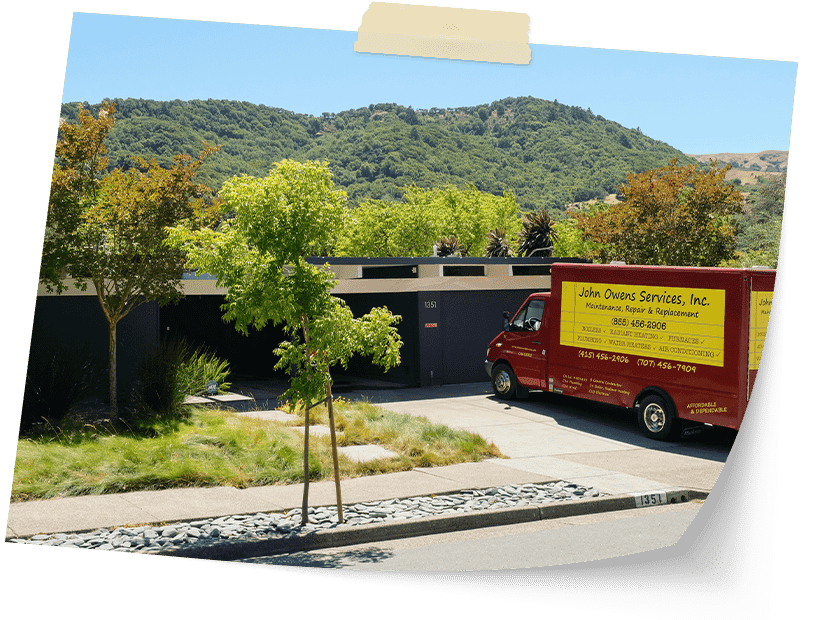 Do You Reside in an Eichler Home?
With over 30 years of experience working with Eichler homes, we are the heating, air conditioning, and plumbing experts you need.
Helping You Save
Take Advantage of Our Specials