Financing Your Project
Did you know that most of the work can be financed?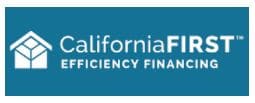 John Owens Services, Inc. is a qualified CaliforniaFIRST contractor. Thousands of California homeowners have chosen CaliforniaFIRST, Renew Financial's $0 down financing to make their home improvements possible. With fast approvals and fixed rates, it's the smart choice to make your home more energy or water efficient.
Learn More About CaliforniaFIRST Financing Options

John Owens Services is a qualified GreenSky contractor and our companies have partnered to deliver you amazing financing for the work we do for you. With GreenSky's revolutionary technology platform, you get credit decisions anytime, any place, by phone, website or mobile app in seconds. And you get financing faster.
Learn More A bout GreenSky Financing Options & Process