Entertaining for the Holidays? Get-togethers are part of Holiday celebrations, and along with get-togethers comes all the Holiday baking and feast preparation. With the abundance of guests, and all the extra cooking you can wreak a little havoc on your plumbing system. Make sure your plumbing system is up to the task with these Holiday plumbing tips.
#1 Leak Detection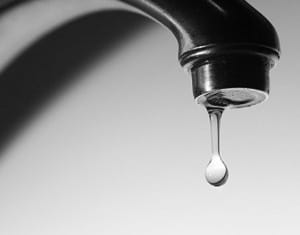 Leak detection is important before having guests over for the Holidays. Your guest bathroom may not get a lot of use, and therefore may not be up to the challenge of Holiday entertaining. Furthermore you may be unaware of any plumbing issues that might exist if you never use the guest bathroom. So inspect your guest bathroom for any leaks. Look under the sink, check the shower, and look around the toilet. Make any necessary repairs before your guest arrive to prevent any unnecessary leaks.
#2 Drain Cleaning
Just like leak detection, drain cleaning is another important Holiday plumbing tip. Check the drains in your bathroom, and make sure the toilets all flush correctly. Having your plumber come out and do some routine drain cleaning can help prevent any horrid blockage issues that may arise during heaving usage. It's better to be safe than sorry!
# 3 Garbage Disposal Etiquette
That's right! Proper etiquette is required when using the garbage disposal during the Holidays. Garbage disposals take a lot of abuse, especially during the Holidays! As one of the most important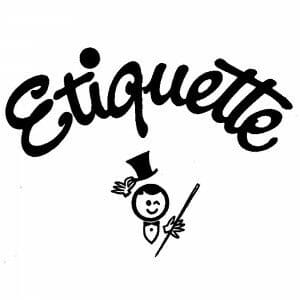 Holiday plumbing tips that we can offer, here is a refresher on how to properly use your garbage disposal:
Always use running water
Avoid overloading your garbage disposal
Never put the following down the garbage disposal: trash, paper, plastic, glass, cigarette butts, large bones, large particles of food, fibrous food particles (corn husks, potato peelings, and the like), batter or dough, grease, harmful chemicals
Carefully clean and deodorize your garbage disposal with lemon juice and baking soda or hot vinegar. You can also clean the debris off the blades of your garbage disposal with ice cubes.
#4 Water Heater
Another Holiday plumbing tip that's important is to make sure that your water heater is up to the challenge. You should inspect your water heater to make sure there are not signs of leaks or corrosion. You may also want to adjust the temperature on your water heater. If supply is of concern you may want to consider upgrading to a new on demand water heater.
#5 Heating System
As part of your checklist for getting your home ready to entertain for the Holidays, you will want to make sure your heating system is in good working order. The last thing you want is to have a house full of guests and have your heating system go out on you. Keep your guest comfortable while visiting for the Holidays and have you heating system inspected before they arrive. This will not only help keep you and your loved ones comfortable but also prevent any safety concerns and ensure that your heater is running in an efficient manner.
A lot goes into getting ready for the Holidays. With our Holiday plumbing tips you will not only be able to survive the Holidays but also stay comfortable all winter long. Want to leave the job to the professionals? Get ahead of the crowds and Contact Us John Owens Services today!