With the onset of fall, cooler weather is in the near future. With that being said, it is important to make sure your heater is ready for the challenge. You may be unaware that your heater needs to be serviced. However, for optimum performance, efficiency, and safety conditions your heater should be serviced at least once a year. Here are some warning signs your heater needs to be serviced.
LOUD NOISES
When your heater engages and it is accompanied by loud noises, this is a warning sign. A heater that is functioning properly, operates silently. Banging, squealing, or rattling sounds indicate an issue. It could the compressor giving out, or the motor, or any number of things. The only way to know for sure is to schedule an inspection.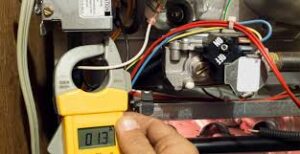 SHORT CYCLING
Short cycling occurs when your heating system kicks on and off for short periods of time. Short cycling could be the result of your heat exchange overheating and causing your system to shut down. When this happens your system works less efficiently and is a cause for concern.
CARBON MONOXIDE
Carbon monoxide is known as the silent killer. It has no smell, and therefore often has no warning. Some warning signs of carbon monoxide poisoning include: nausea, headaches, difficulty breathing, disorientation, dizziness, and fainting. Older systems are more prone to issues. Over time cracks in the system can occur from constant heat expansion, however, newer systems that are not properly maintained can also pose a threat. As a precaution make sure your home is equipped with working carbon monoxide detectors, and if anyone in your family is experiencing unexplained flu-like symptoms, call a professional right away.
Other signs that carbon monoxide may be present include:
A burner that has yellow flame instead of blue.
Excess moisture on windows, walls, and other surfaces that are cold.
Rusty flue pipes.
Soot streaks around the furnace.
No upward draft in the chimney.
HIGH UTILITY COSTS
High utility costs are often a sign of something wrong. Regardless of if it is gas or electric operated, eventually, wear and tear will take its toll. Inefficiency is a sign that your heater needs to be serviced.
OLDER HEATING SYSTEM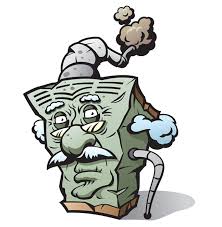 The older your heating system, the closer it is to retirement. Having your heater serviced on a regular basis can extend its lifespan however, eventually it will need to be replaced. Having your heater serviced regularly can prolong the inevitable and prepare you financially for the costly event. For more information on heater repair, or to find out if your heater needs to be serviced contact John Owens today!