Now that it is officially winter and cold weather is settling in around the country, it is important to start considering your winter furnace maintenance if you haven't already done so. While many households have already started to crank up that thermostat, some have just recently taken notice that winter has finally arrived. With the hustle and bustle of the holidays, mundane tasks like winter furnace maintenance might slip one's mind. However, it is important for your furnace to run more effectively and efficiently.
CHANGE FILTER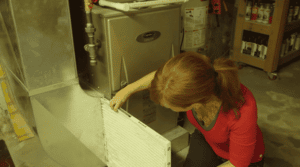 Changing the filter for your furnace is an important part of winter furnace maintenance. Dirty filters can prevent proper airflow and cause efficiency issues, health issues, safety hazards, and lead
to furnace failure. During peak season, when the heater is being run the most, it is a good idea to change the filter every 1-3 months for optimum performance. In addition, you will also improve the air quality in your home, as you won't be blowing dust around.
CARBON MONOXIDE DETECTORS
Another important part of winter furnace maintenance is to check your carbon monoxide detectors. Carbon monoxide detectors are important to prevent accidental carbon monoxide poisoning and death. Carbon monoxide is emitted from the burning and combustion of fossil fuels. It is an odorless gas, which is what makes it so dangerous. If proper ventilation is prevented, it could result in carbon monoxide buildup, which can make you very sick or even lead to death. Make it a point to check your carbon monoxide detectors at least once a year. During winter time is a perfect time because you are using your heater more.
INSPECTION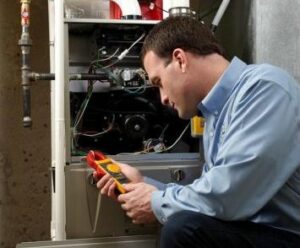 Having your furnace inspected by a professional once a year is a good way to prevent any issues. A trained professional will inspect the furnace, replace any broken parts, clean and lubricate moving parts, and check the thermostat. Inspections are important to detect any gas leaks or electrical issues that could pose a threat. In addition, regular inspections can help detect issues early on so that you are not stuck in the middle of winter with a broken furnace.
Regular maintenance for all of your home's mechanical systems is important to protect your home and your health and safety. Regular maintenance by a professional can also help prevent any warranties you might have. To learn more contact John Owens Service today!