With Fall just ahead, the cooler months are right around the corner. As the air gets crisper and the temperatures start cooling down, it is important to stay on top of your home's maintenance. There are several common plumbing problems that can arise during the colder months. Most of which can be prevented. Here are some of the most common plumbing problems that occur during Fall and Winter and how to prevent them.
#1 Unwanted House Guests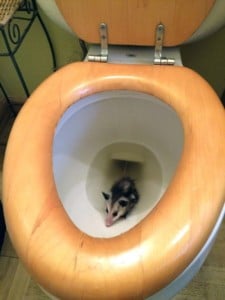 When we say unwanted house guests, we are not referring to your in-laws, although family gatherings during the holidays can also be stressful for some. No, we are referring to unwanted critters gaining access through your plumbing system. Believe it or not this can happen. As the weather turns, our fury little friends and sometimes not so fury friends will start to seek shelter. They will get in where they fit in, meaning they can gain access to your home through your drains, toilets, and vent pipes. To prevent this from happening make sure all access points are sealed off. Rodents, reptiles, and other vermin, cause pose potential health risks.
#2 Flooding
During the rainier months flooding is quite common. Before the rainy season arrives check your sump pump for proper function. Sump pumps are located basements, and areas that are below ground and prone to flooding. To check your sump pump, dump a bucket of water in the crock too see if it activates. If it turns on then you are good to go. You will also want to check the drain outlet to make sure there are not clogs. In addition to checking your sump pump, you will also want to make sure that all of your gutters and downspouts are free of obstructions and in good condition. Gutters and downspouts serve to drive water away from areas that could be damage by heavy rain and flooding.
#3 Clogged Vent Stack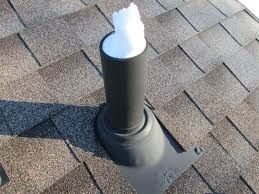 A vent stack helps prevent unwanted sewer gas from entering the home. During the Fall when leaves start falling, or in Winter when it snows, vent stacks can become clogged. When this happens, you will notice a Sulfur smell in your home. To prevent this from happening you can install a protection screen to prevent debris from getting clogged and insulation to prevent your vent stack from freezing.
#4 Frozen Pipes
Frozen pipes during Winter can be devastating. As temperatures drop, water begins to freeze in plumbing pipes. As we all know, water expands when it freezes, so as you can imagine this is a recipe for disaster. Fortunately, you can prevent this from happening by insulating your pipes. You should also make sure your home is properly sealed from cold drafts that can infiltrate and harm unsuspecting plumbing pipes. Check around the foundation, around the attic, and crawl spaces for any areas of weakness that could les cold air in. As another precaution, make sure you disconnect your outdoor hose to prevent ice from traveling back through your spicket, garden hoses that are left attached pose the risk of freezing and expanding that ice into your spicket, which can be devastating to the rest of your plumbing system. Also make sure all outdoor faucets are drained and protected.
For more plumbing tips and how to prevent plumbing problems contact John Owens Services today!