Dispatcher / Operations Manager Details!
Position: – Dispatcher / Operations ManagerWork Hours – Full time 7.30 am to 4 pm Monday to Friday ( ½ hour lunch )Office Location – San Marin Exit off 101, Novato CA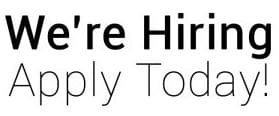 We are a small efficient company. We are active in Plumbing, HVAC, and Radiant Heating Service, Repair, and Replacement. We do small Electrical, and General Contracting works associated with our main trades. My intention is not to grow large. This position involves multitasking. We are small enough that there is adequate time for multiple tasks for a well-organized person.
We are looking for a quick thinking, multitasking individual who can make decisions to match our resources to the work on hand and the constant incoming work, with a schedule that is always changing.
Experience: – Preferably four to five years experience in a similar operation dispatching position. We are willing to train someone with the aptitude and drive this position demands.
Duties:
Schedule and dispatch all service technicians, installers, and salespeople (currently six trucks with seven people including the owner).
Provide adequate job information for all calls dispatched
Primary call taker for incoming calls (the second person in the office will be a backup)
Responsible for closing out all completed jobs, verifying method of payment at closing
Tracking incomplete jobs, jobs requiring extra visits, jobs requiring parts
Arranging pre site measures ups for all installation jobs
Verify installs have been pre sited (complete sales info, measure up paperwork, permit applied for, and materials ordered) before they are dispatched.
Verify permits are on hand, final inspections, permit tracking
Verify all water heater, boiler, furnace, air conditioning, and ductwork projects have job completion surveys.
On a weekly basis print out revenue reports per technician or truck (currently four reports)
Handle customer complaints – independently and promptly where ever possible
Reply promptly to customer inquiries for scheduling work, and estimate appointment requests.
Tracking and calling on pending estimates in a timely manner.
Responsibilities:
This role is the key make it or break it pivotal role in the Company.
Sending the correct Technician to the correct job, with adequate time to do the work, with the correct equipment and materials is key to us making money.
Following through on those jobs is the key to customer satisfaction and repeat business.
Compensation : This is a management position. Operations management is a key position compensation will be commensurate with experience and performance.
We will not tolerate : Tardiness, dishonesty, lack of professionalism, or the inability to perform the duties outlined above. Please do not apply for this position if you currently do not have the skills needed, or the aptitude to quickly acquire the skills and knowledge to do this job.
The Owner : Twenty years ago I sold a service company to a $7 billion a year corporation. Every technical task or office task I can perform myself. I am a good teacher. I associate with much larger successful service companies even though I intend to stay small. Click here to learn more about our story!
How to apply : Please email your current resume and letters of reference. Due to the high expected responses, we will only contact qualified individuals. Successful applicants will have their first pre interview by a professional recruiter via phone. We are aware that good applicants are usually fully employed and we can arrange evening and weekend interviews.
Learn More About John Owens Services From The Video Below!