Fantastic Opportunity
We are now hiring multi trade Technicians in the following;
Plumbing, HVAC, Hydronic / Radiant Heating, Electrical.
We are a small successful Service Company serving Marin County since 1986. Our team is cohesive and friendly. We intend to stay small and manageable. Our focus is problem solving, and customer service.
Because the winters here are short and mild, and the summers are never too hot we have become a multi trade company licensed in five classifications. There is plumbing work all year round. HVAC and Radiant work can be seasonal.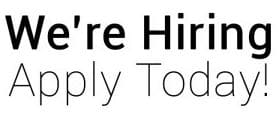 If you are proficient in one or more of the above trades, and you have worked in the service industry for more than 5 years. You are confident at managing your own calls, giving flat rate prices, and collecting from the customer this could be the career for you. A strong base in residential plumbing is a plus. We would be willing to train the right candidate in other trades.
We have great trucks, equipment, and truck inventory. We go to our jobs prepared. Each truck is computer dispatched. Very soon will be a paperless company.
This is a non-commissioned sales position. There are no daily, weekly, or monthly sales goals. We pay a good hourly wage, paid holidays, vacations, and health benefits.
We can arrange evening or weekend interviews.
Requirements: Minimum 5 years in the service industry, Punctual, Clean DMV, Neat appearance, Read and write in English.
Visit our website to learn more.
Check out a sample of our company reviews.