Duct Sealing, Stopping Leaks!   Introducing Aeroseal
– The World's leading Technology In Stopping Leaking Air Ducts –
Benefits John Owens Aeroseal Services
How Do I Know if My Indoor Air Quality is Safe or Improved?
How does leaky ductwork affect Idoor Air Quality (IAQ)? Leaks in the return duct allow contaminants to be sucked into the duct system and spread from one area throughout the rest of the facility. Leaks in the ventilation shaft reduce exhaust fan effectiveness in sucking dirty and stale air out of the home. This leads to mold and mildew issues which also hurts IAQ.
Aeroseal & John Owens Services turnkey solution makes duct sealing cost effective and simple. It's a top energy-saving strategy for home and commercial buildings.
Reduce Energy Costs
Improved Indoor Air Quality
Improved Home Safety
Better Technology = Better Performance
Easy Process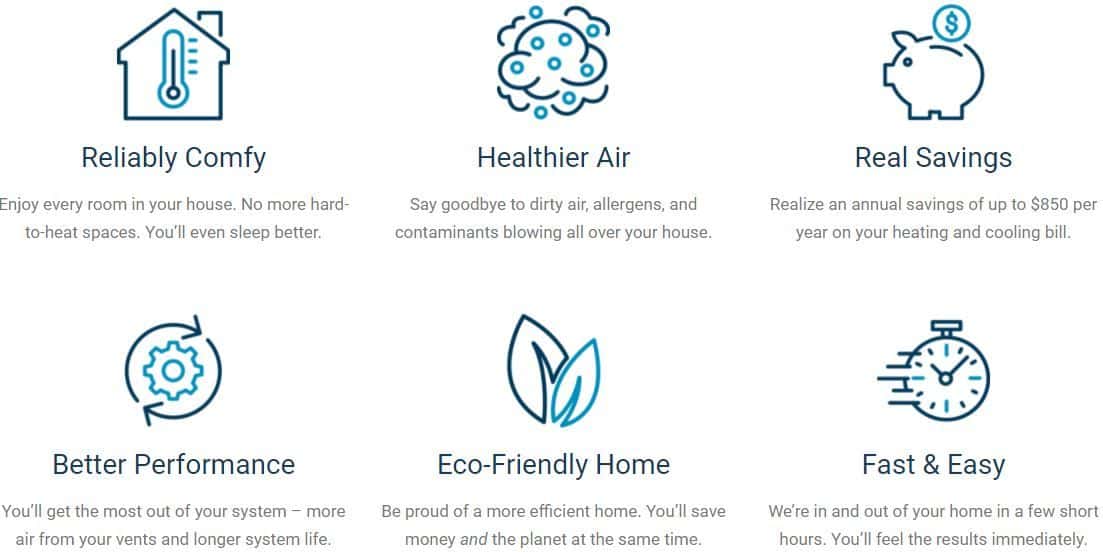 Providing Comfort To YOUR Home & Family
The Process is Simple
We connect our proven Aeroseal technology to your home's heating & air system to distribute the sealing formula.
Our non-toxic, water-based formula effectively seals all the holes in your air ducts and vents, making sure your air goes where you need it – not where you don't.
Have peace of mind seeing real-time results while the cracks are being sealed. You'll even get a certificate of completion showing the before and after results.
Step 1 – First, we block all your vents and registers to pressurize your system. Next, we hook up the Aeroseal machine to measure your pre-seal air duct leakage, giving you a before and after snapshot. More on that later.
Step 2 – We seal your all your leaks with precision. While sealing, we monitor your system's performance and show you all the improvements, as they happen. This process can vary between 60 minutes to a couple hours, depending on your initial system leakage amounts.
Step 3 – You see and feel the difference. When we're finished, a certificate of completion, including both before & after system leakage measurements, is printed and presented to you. Breathe easy knowing your investment is backed by a 10 year warranty, and last many years longer.


Whether your air purifier is not working properly or has stopped working, our team can help. To make a service request for air purifier repair services in Santa Rosa, Sonoma County, San Rafael, or Marin County, call our office.

Learn More
We connect John Owen's Services &  Aeroseal technology to your home's heating & air system.