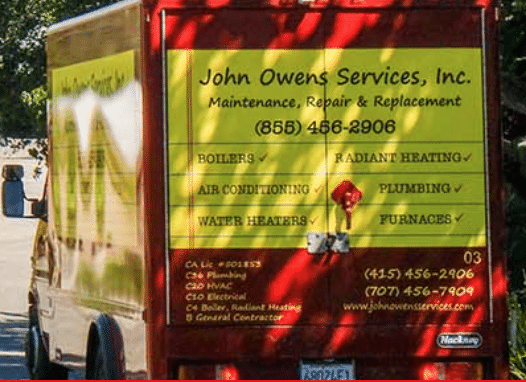 At John Owens, we know the tough questions that you all are asking about utility bills. As the prices of energy go up, we're here to help! Our expert team of HVAC & plumbing experts in Sonoma and Marin counties know exactly what's going on with the energy crisis here and abroad, and we're answering the big questions!
Why Is My Utility Bill So High?
Natural Gas prices are rising because gas reserves on the planet are running out. We only have 40 to 50 years of Fossil fuels left on the planet. That's a blink of an eye in the life of humanity.
How Are Things With Our Local Utility?
Local utility gas prices went up 24.4% this winter. The New York Times reported that nationally the average rise in natural gas prices was 17% and they anticipate another 17% this year. New York Times also anticipates that natural gas prices will quickly double in price quickly.
Electric rates went up 8% this January and the normal rate increase for inflation is just 6%.
I Have Heard There Are Major Utility Problems in Europe. What Do You Know?
In Europe energy prices for natural gas have gone up as much as 400%. There is a panic situation going to switch from gas heat to electric heat and there is not enough infrastructure or qualified tradespeople to make the switch
What Does That Mean For The Average Homeowner?
Firstly, there is no choice you will be changing to electricity as your main power source for heat, cool, and hot water.
Secondly utility prices for gas and electric will continue to increase and the name of the game will be energy conservation and making our houses as efficient and insulated as possible.
How is John Owens Services Approaching The Rising Utility Issues?
As a company our estimators are considering the energy efficiency, insulation, and tightness of your home as a very important aspects when we provide heating, cooling, or hot water estimates for your home. Energy conservation is the key before we design and install any heating or cooling equipment.
Call John Owens Services To Get Tailored Advice On How To Keep YOUR Energy Bills Down!
Give John Owens Services, Inc a call and we can send someone to your home, whether you live in Santa Rosa, San Rafael or ANYWHERE in Sonoma or Marin County. Our energy efficient experts will take a look at your home and recommend a system that will save you money, and energy, and may even get you some money back with our Rebate programs!