Fantastic Opportunity
We are now hiring an Apprentice Plumber Underground Services / Leak Detection;
Plumbing, HVAC, Hydronic / Radiant Heating, Electrical.
We are a successful Service Company serving Marin County since 1986. Our team is cohesive and friendly. We intend to stay small and manageable. Our focus is problem-solving, and customer service.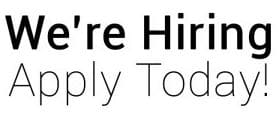 We have an opening for an entry-level Plumbing Apprentice in our leak detection department. We cut a lot of concrete, dig up all kinds of pipes, replace pipes, and repair pipes. The successful applicant must be strong, focused, and motivated to do physical work. We dig up from spot repairs to 200-foot-long trenches. Previous construction or plumbing experience is helpful.
We are a small successful Plumbing, Radiant Heating, and HVAC service company that wants to stay small. Our team is cohesive and friendly. We are very technical problem solvers and work on a good variety of jobs. We do it all – furnaces, direct vent furnaces, air conditioning, ventilation, ducting, plumbing, radiant heating, boilers, wiring, electrical, and leak detection.
We are a customer service-oriented company. Great trucks, great equipment, and great truck inventory. Good starting pay and benefits. Ongoing training on a weekly basis with opportunities to advance. The future of this trade is to train our own people. Come join a different kind of team!
The owner is an ex-school teacher and industry instructor. We hold apprentice training classes every Friday. Come be paid to learn a trade.
The successful candidate will most likely be currently employed. We can arrange evening or weekend interviews.
Requirements: Punctual, Clean DMV, Neat appearance, Fluent in English, Detail-oriented, Gets along well with customers and other employees. mechanical aptitude.
Please browse our services and service area geography to learn more.
Check out a sample of our company reviews.