When it comes to hiring a plumber, it can be hard to know what questions to ask your plumber before you hire them. Sometimes it could be an emergency situation where all questions go out the window. However, if you have the time to shop around there are some important questions to ask your plumber before you decide to hire them.
ARE YOU LICENSED AND INSURED?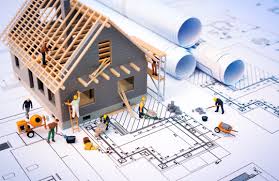 This is one of the most important questions to ask your plumber. A licensed plumber has had the proper education and training, which helps ensure that the job will be done correctly. It is important to have knowledge of building codes and zoning laws, not to mention proper training on how to handle harmful substances like asbestos and lead. When you hire a non-licensed and uninsured worker, you risk violations and janky work that could be dangerous and harmful to your health and others.
WHAT AREAS DO YOU SPECIALIZE IN?
When it comes to important questions to ask your plumber, asking what areas they specialize in is important. Just like doctors choose an area to specialize in, many plumbers also do the same. Some plumbers focus on drain cleaning, others leak detection, then you have remodeling specialists, and commercial plumbing specialists. It is important to make sure that you are hiring the best plumber for the job. While most every plumber will have common plumbing knowledge, hiring a plumber that specializes in the job that you need to have done will help ensure extra precision.
DO YOU OFFER 24-HOUR EMERGENCY SERVICE?
Sometimes we are caught off guard with a plumbing emergency, making this an important question to ask your plumber. Having peace of mind, knowing that you know who to call in the event that you have a plumbing emergency after normal business hours is important, and can make a huge difference in the amount of damage. Maybe your favorite plumber doesn't offer 24-hour emergency service, but they can probably refer you to someone they trust.
DO YOU GUARANTEE YOUR WORK?
A work guarantee should make you feel more comfortable about hiring a plumber. Plumber repair can be expensive, so knowing that your plumber will stand by their work and the parts they install is a huge benefit. This is an important question to ask your plumber upfront.
You've got questions? We've got answers! Contact John Owens Services today!